The Premier of Queensland has announced that border restrictions on interstate travelers will be removed sooner than expected, the same day the state recorded its highest number of deaths from COVID-19.
Key points:
This is the highest number of COVID deaths recorded in a single day in Queensland
From 1 a.m. on Saturday, border passes and negative tests will no longer be required to enter from the highway
State is expected to reach 90 percent fully immunized by the end of next week
The state has recorded six deaths from COVID and confirmed 14,914 new cases in the last reporting period.
Chief health officer John Gerrard said three of the deaths were people in residential care for the elderly.
Two of the deceased were 70 years old, three 80 years old and one over 90 years old.
"All of them had significant underlying health issues," he said.
Five were doubly vaccinated, one was unvaccinated and none had received a booster.
This is the highest number of COVID deaths recorded in a single day in Queensland, with 17 deaths now recorded since the pandemic began almost two years ago.
Prime Minister Annastacia Palaszczuk said "it will be a very difficult time" for the families of the deceased.
"These are the grandparents, brothers, sisters, uncles of people," she said.
"When you think about it in the two years of the pandemic, we lost seven people, losing six in one day is a big shock."
The prime minister said 556 people were being treated for their symptoms in hospital and 26 of them were in intensive care units. Ten people are on ventilators.
Of the 14,914 new cases registered during the last reporting period, 2,812 were positive cases confirmed by a rapid antigen test (RAT) at home.
Changes to border rules
The Prime Minister also announced that Queensland will lift the requirement for domestic travelers to have a negative COVID test and complete a border pass before entering the state from Saturday morning.
These requirements were to be removed when the state reached 90 percent of double-dose vaccination for 16 and over, but will now be lifted sooner.
"Now is the time for the barricades to come down and for the police to come home, continue their normal operational tasks on the front lines," Palaszczuk said.
"The time is right as we head towards 90% next week."
Dr Gerrard said national border restrictions had served their purpose, which was to give people in Queensland time to access the vaccine.
"Now, as always expected, the virus is spreading in Queensland, but with a vaccinated population," he said.
International restrictions will still apply until the state meets the 90% vaccination target.
Minister of Health Yvette D'Ath said the government chose to wait because "international arrivals are the ones that will bring new variations."
"We still need to look very carefully at international arrivals, and in particular unvaccinated international arrivals," she said.
Governments struggle to buy faster antigen tests
Ms Palaszczuk said states and the federal government are trying to source as many RATs as possible.
She said those ordered by the state government would be used primarily by close contacts and would be free at testing centers, while those purchased by the federal government would be made available to the elderly.
"It will be a hot topic of discussion today in the national cabinet," said Ms Palaszczuk.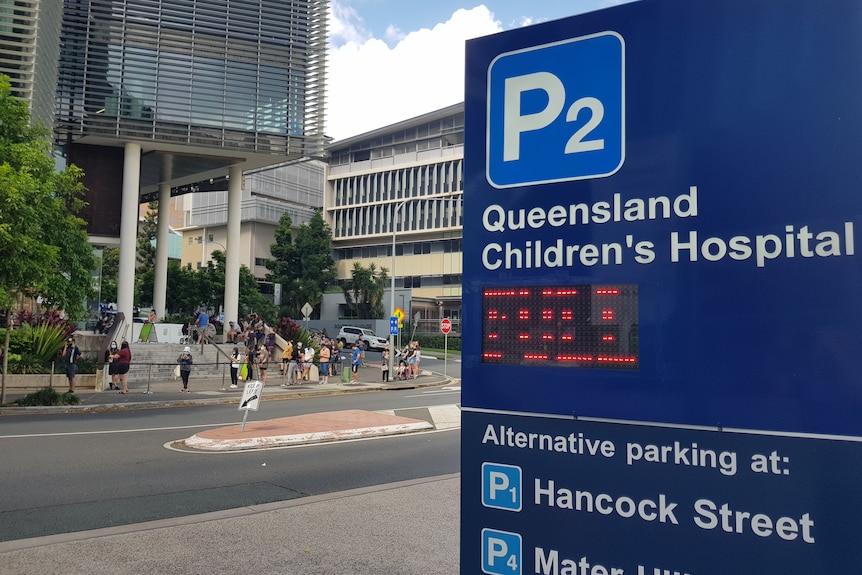 Ms D'Ath said the state government's RAT supply would also be made available to healthcare workers, and some had been turned over to police departments.
Limits on unvaccinated people remain
Social restrictions will remain in place for the unvaccinated and they will not change when the state hits the target.
Ms D'Ath also said statements made on social media that the government had decided to allow unvaccinated health workers to return to work were "not correct".
"We do not anticipate and we do not welcome unvaccinated health workers into the health system at all," she said.
Loading form …
.