Jamie Lynn Spears hit back at her big sister Britney Spears in a statement shared with instagram this afternoon.
Earlier today, Britney, 40, responded to Jamie Lynn's recent ABC News interview, in which the 30-year-old defended her role in the singer's 13-year guardianship.
Britney took issue with Jamie Lynn calling some of her behavior "erratic" and suggested her younger sister "wants to sell a book" at her expense.
READ MORE: The most followed celebrities on Instagram revealed
Now Jamie Lynn, who is promoting her new memoir Things I should have said, dismissed that claim and said there's more going on behind the scenes than Britney says.
"Brit, I'm still here," wrote Jamie Lynn. "It's gotten exhausting when the conversations and texts we have privately don't match what you post on social media. I know you're going through a lot and I never want to diminish that, but I can't. not diminish me either."
READ MORE: Neve Campbell says she was attacked by a bear on a film set when she was 17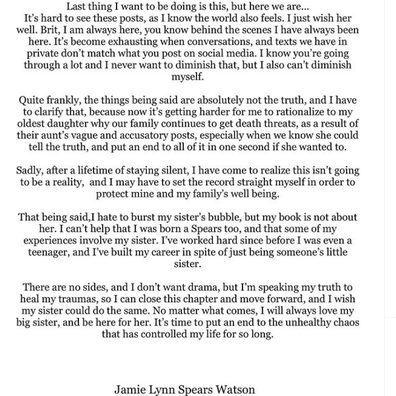 Jamie Lynn said her family were receiving death threats "following their aunt's vague and accusatory messages". Jamie Lynn is mum to Maddie Briann, 13, and Ivey Joan, three.
"I hate to burst my sister's bubble, but my book isn't about her," Jamie Lynn continued. "I can't help being born Spears too, and some of my experiences involve my sister. I worked hard even before I was a teenager, and built my career despite being just someone. little sister."
For a daily dose of 9Honey, Subscribe to our newsletter here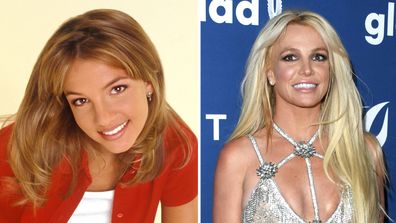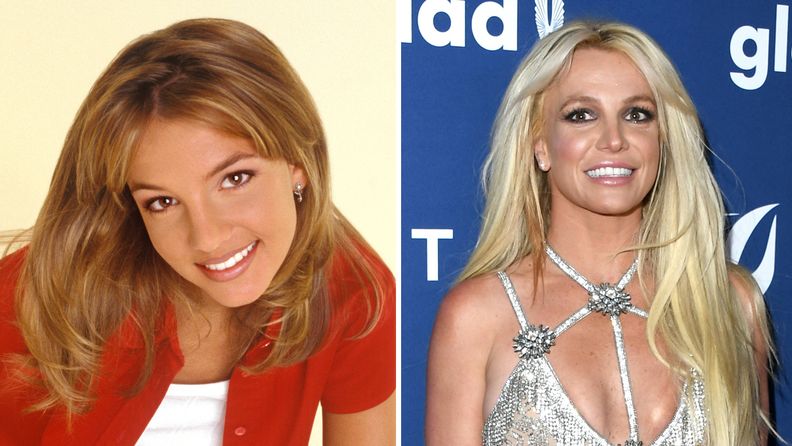 Britney Spears through the years: 1993 to 2021