Courtney Cox has revealed the perks of being on the popular show Friends.
Cox is best known for her role as Monica Geller in the hit show — she starred alongside Jennifer Aniston, Lisa Kudrow, Matt LeBlanc, matthew perry and David Schwimmer.
In a sit down interview with Willie Giest for Today America, the friends alum touched on some of the benefits of being on a well-known show.
She told Giest, "Well, you can get into a restaurant last minute — that was nice."
READMORE: Joy Behar suffers painful fall on set of The View in front of live audience
The 57-year-old actress revealed that she wasn't opposed to fame and continued by saying, "I love the perks of being on a popular show, for sure. I definitely would sign an autograph!"
"I don't care what I was doing — and that may be weird — and sometimes it's not nice to the person you are with."
She explained, "I mean… the people who wait for you outside of a hotel and have you sign, you know, something from Masters of the Universe — what are they going to make like $5?"
The segment was a sneak peek at a full interview the friends star did with the American broadcaster which will be aired tomorrow.
Earlier this month, Cox showed her support for longtime friend and former co-star matthew perry.
READMORE: Midwife's 'hurtful comment' haunts Victorian woman
In an interview with the Sunday Times Style magazinethe actress reflected on her friendship with her former friends co-star, revealing the immense "pressure" Perry faced while starring in the popular sitcom.
In May last year, Perry was criticized for slurring his speech during Friends: The Reunion special. At the time, The Sun reported that Perry had undergone an "emergency tooth procedure" shortly before filming.
"He's just struggled for a while. I think he's doing great now," Cox told Sunday Times.
"That was a lot of pressure he put on himself. That's a lot to think how much he relied on that for his own self-worth."
For a daily dose of 9Honey, subscribe to our newsletter here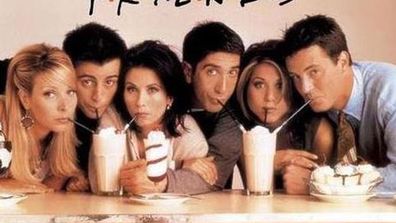 Happy 20th anniversary Friends! Here are 20 fun facts you didn't know about the show…