Green candidates in the Brisbane and Ryan constituency seats in Queensland await the final tally of mail-in votes as new Greens member for Griffith Max Chandler-Mather secures a monumental victory.
Greens leader Adam Bandt called the weekend's federal election a "green slide" as it appeared the minority party would win three seats in federal parliament.
But the race for the Brisbane seat is tightening as LNP member Trevor Evans leads with the most votes in the primary.
Currently, only 158 votes separate Labor's Madonna Jarrett and Greens candidate Stephen Bates from winning the Brisbane electorate, which includes the CBD and inner city suburbs.
"We still have our noses in front of us and we are watching the votes very closely," Bandt said.
Professor Paul Williams of Griffith University said most postal voters will generally support the main parties, and the final result is unlikely to be known for days.
"A third of the votes to go and the postcards favor the main parties," he said.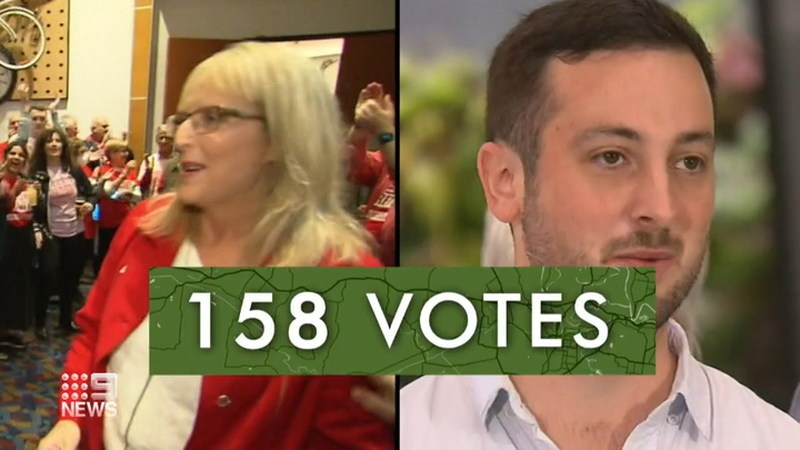 Greens candidate Elizabeth Watson-Brown said she was confident she would secure a victory for Ryan's seat, after the AEC website mistakenly showed only the results of the mail-in vote this morning.
"We're at 53.8 percent right now," Watson-Brown said.
The increase in Green votes in Brisbane is likely due to effective local campaigning on issues such as climate change, following the period of intense flooding in the city.
Campaigns against a disputed new flight route to Brisbane airport over suburban areas are also expected to have had a major influence on voters.
The Greens have promised to push for an overnight curfew on flights at Brisbane airport, should they be elected.
In Griffith's seat, Max Chandler-Mather is still celebrating a victory over Labour's Terri Butler.
"This city can grow and prosper, without it meaning that some of Brisbane's most densely populated areas are woken up at 2am at night with flights screeching over places," said Chandler-Mather.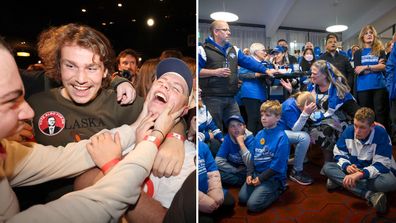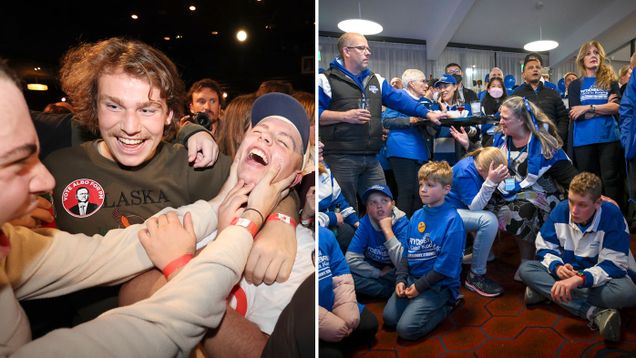 Liberal and Labor HQs tell two different stories
The party has also promised to work with the new Labor government to tackle climate change.
"The Greens are the third most powerful party in the next parliament," Bandt said.
"We will be the balance of power in the Senate."